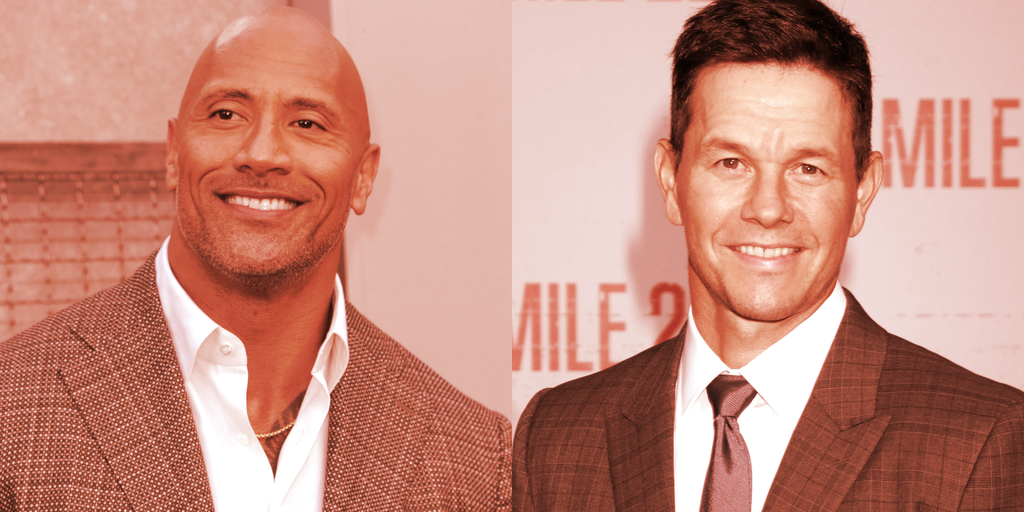 Web3 entertainment startup Gala Games is facing scrutiny this week after tweeting about upcoming film projects with actors Dwayne "The Rock" Johnson and Mark Wahlberg, which coincided with a massive surge in value for its GALA token. But now the tweet has been deleted, and the token is shedding some of this week's earlier gains.
GALA is down nearly 14% in value over the last 24 hours, per data from CoinGecko, falling to a price of about $0.037 per token. Even so, at its current price, GALA has more than doubled in value over the past seven days, up 115% during that span.
While GALA isn't the only gaming and metaverse token to post gains this week, its sizable surge appeared to be tied in part to an official Gala Games tweet late on Sunday about its "ongoing work" with Johnson and Wahlberg, which shared details from a Discord post about its Gala Film division.
Gala Games deleted the tweet on Monday, prompting questions from Twitter and Discord users alike about the veracity of its claims.
In November, Gala Film announced that it was working with Johnson's Seven Bucks Productions to produce the feature-length documentary "Four Down" from director Steven Cantor, with Johnson to serve as executive producer. Gala Film said that it will finance the documentary and release it via its platform, and also publish behind-the-scenes content.
Now we've got your attention… want to find out more about our partnership with Mark Wahlberg's, Unrealistic Ideas? Check out our recent Entertainment AMAhttps://t.co/iL8o1Ychoi

— Gala Games (@GoGalaGames) January 11, 2023
This morning, following media coverage of the controversy, Gala tweeted about its "partnership with Mark Wahlberg's Unrealistic Ideas," and pointed to a YouTube recording of a Gala Games livestream from November 2022.
That Gala stream featured Unrealistic Ideas president and partner Archie Gips, who said that the companies are working on a documentary film tentatively titled "Caught Stealing." The film is about a Pony League youth baseball team in 1963, which eventually produced a number of MLB draft picks but whose coach was robbing banks all the while.
"Out of respect to our partners at Seven Bucks (Dwayne Johnson) and Unrealistic Ideas (Mark Wahlberg), we removed a tweet that was a bit overzealous," a Gala Games Discord administrator wrote on Wednesday morning.
The original Gala Games tweet and the attached Discord screenshot did not mention that the film projects are documentaries, or that the respective documentaries are about subjects other than the actors themselves. This may have prompted confusion over Gala's plans with each of the box office-dominating stars.
Some of the GALA token's sudden rise this week appears to predate the now-deleted tweet, however, and may have been tied to other recent announcements, such as plans for Gala Games to expand into mobile Web3 gaming.
Seven Bucks Productions and Unrealistic Ideas representatives did not immediately respond to Decrypt's requests for comment. A Gala Games representative said that it would have an official statement on the matter "ASAP."
Stay on top of crypto news, get daily updates in your inbox.
Sourced from decrypt.co.

Written by Andrew Hayward on 2023-01-11 21:09:28.