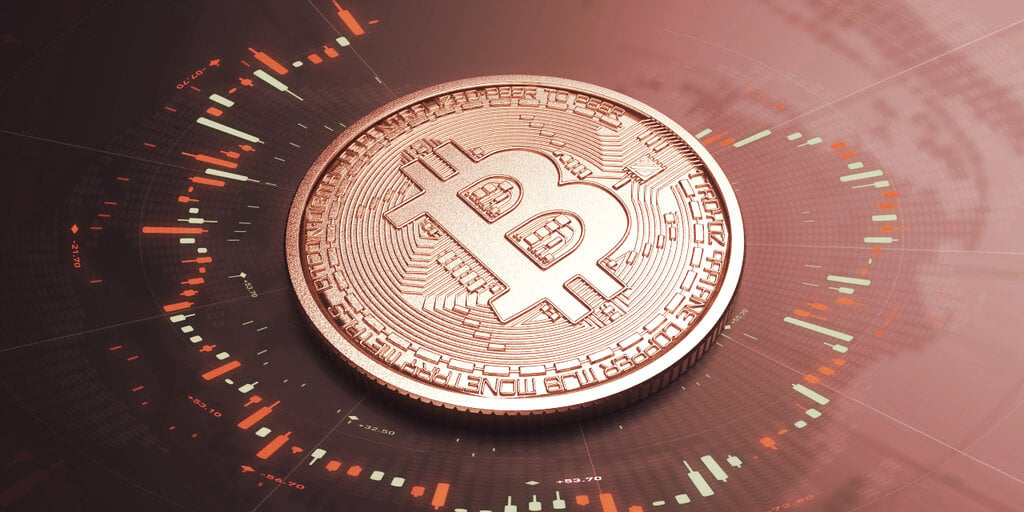 The price of Bitcoin is now below $17,000—the first time that the asset has dropped that low since November 2020.
It's been a volatile week for crypto assets, as the market reacts to the news that one of the biggest exchanges on the planet, FTX, was apparently insolvent. Binance, the world's biggest digital asset exchange by volume, announced yesterday that it had agreed to acquire FTX in what would amount to a bailout for the company founded by Sam Bankman-Fried.
The markets have swung wildly in the hours since. Bitcoin today has traded for nearly $18,000 but is now firmly below the $17,000 mark, according to CoinGecko, currently trading for just $16,700. That's a 17% dip over the last seven days. 
The asset's price is now 75% lower than its all-time high of $69,044 that it touched in November 2021.
Every other coin and token is in trouble, too. Ethereum, the second largest cryptocurrency by market cap, is worse off than Bitcoin, having dropped 16% in 24 hours—priced at just above $1,100.
And most other cryptocurrencies are in the red. In the past day, the worst performing are FTX's native token, FTT, and Solana (SOL), which has now fallen to sixteenth on the list of most valuable cryptocurrencies by market cap. Solana stood in the top five for most of the latter half of 2021 and had remained in the top 10 until earlier this week.
FTT has dropped 62% in 24 hours and is worth $3.44; SOL is currently priced at $14—40% lower than it was 24 hours ago. 
Apart from the crypto news, the digital asset market has other macroeconomic issues to factor in: the U.S. Bureau of Labor Statistics consumer price index (CPI) drops data tomorrow, showing the latest figures on inflation in the American economy.
The last time hot inflation figures were revealed, the price of Bitcoin dipped along with the stock market. 
U.S. equities were down at the time of writing as investors make sense of the midterm elections and which party will control Congress next week as results continue to dribble in.
Disclaimer
The views and opinions expressed by the author are for informational purposes only and do not constitute financial, investment, or other advice.
Stay on top of crypto news, get daily updates in your inbox.
Sourced from decrypt.co.

Written by Mat Di Salvo on 2022-11-09 18:33:17.