Ethereum is sprinting towards its highly-anticipated Shanghai Upgrade, and the latest tests suggest it's on the right track. In a trial run on the Sepolia testnet, the network successfully replicated withdrawals of staked ether (ETH), a key element in transitioning to a fully-functional proof-of-stake system.
Ethereum enthusiasts and developers took to Twitter to announce that the Shapella network is now live and finalized on the Sepolia testnet. Named Shapella after the upcoming Shanghai and Capella hard forks, the upgrade will enable validators to withdraw rewards earned from adding or approving blocks to the blockchain.
These tests on the testnets allow developers to trial changes to their applications without risking real-world stakes. Sepolia is the second of three testnets to run through the simulation, and unlike the previous test, it was a closed one, with only Ethereum's core developers running validators on this testnet.
The next upgrade will be on the Goerli testnet, followed by the mainnet, ultimately finalizing the Shanghai upgrade.
If the three-week test upgrade cycle continues, the next testnet upgrade on Goerli is expected to occur around March 21. This would likely push the mainnet Shanghai Upgrade into April, slightly behind the initial target of March signaled by Ethereum developers.
Meanwhile, the Ethereum Foundation has announced that the Goerli testnet will be shut down following the Shanghai upgrade. It will be followed by the Holli or Holesovice testnet, which is scheduled to launch in September of this year.
Ethereum price after Shanghai upgrade on Sepolia testnet
The successful Sepolia Shapella activation by the Ethereum Foundation developers has sparked a renewed interest in Ethereum, as the trading volume increased by 15% in the last 24 hours, with ethereum trading at $1,622, hovering above the $1,600 level.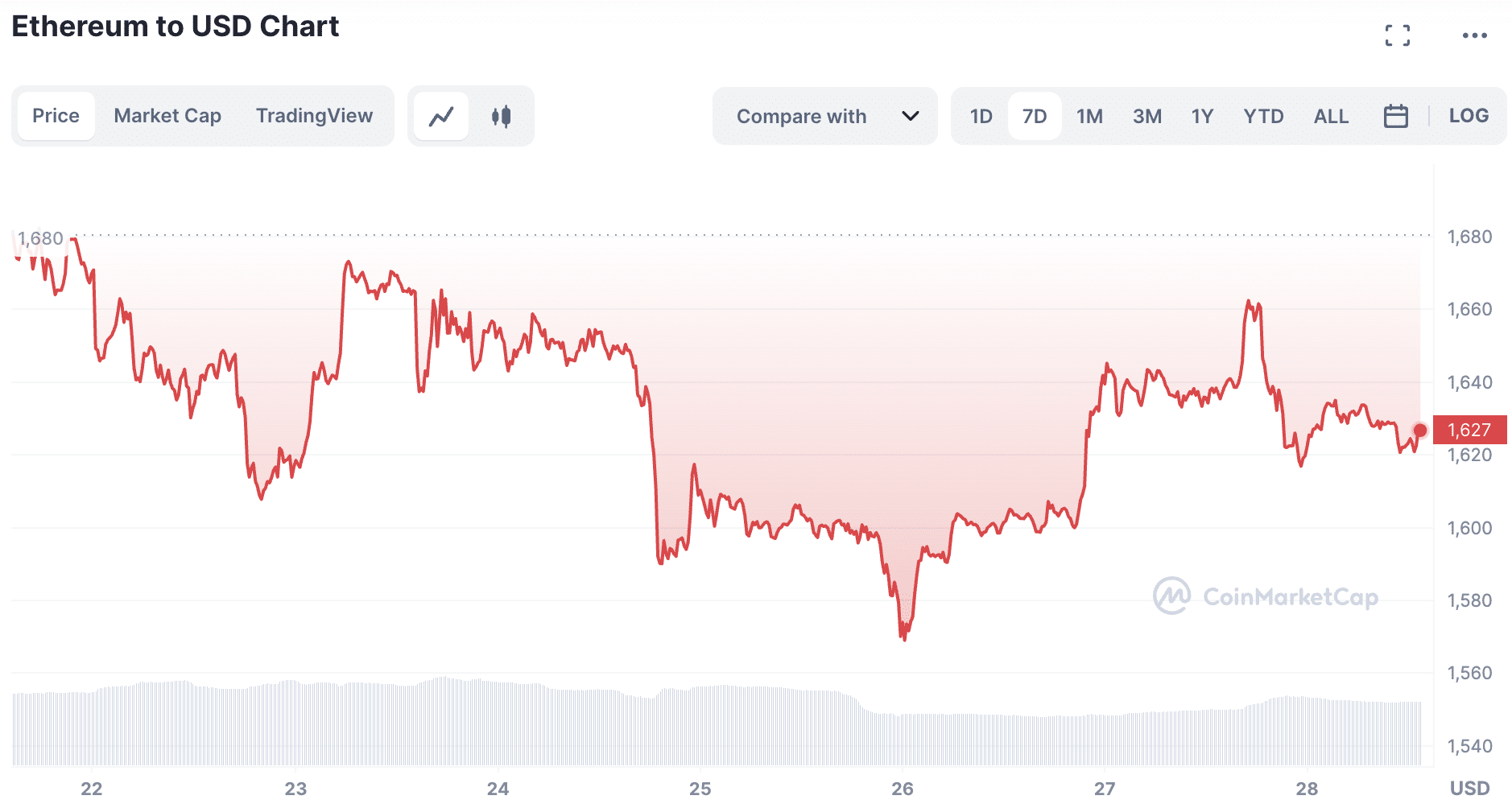 However, Ethereum's price action has slowed down due to the fear of hawkish rhetoric from the U.S. Federal Reserve, and the broader crypto market is also under pressure. The broader cryptocurrency market has also been under pressure, but it is expected to rebound next month.
Sourced from crypto.news.

Written by on 2023-03-01 05:54:08.