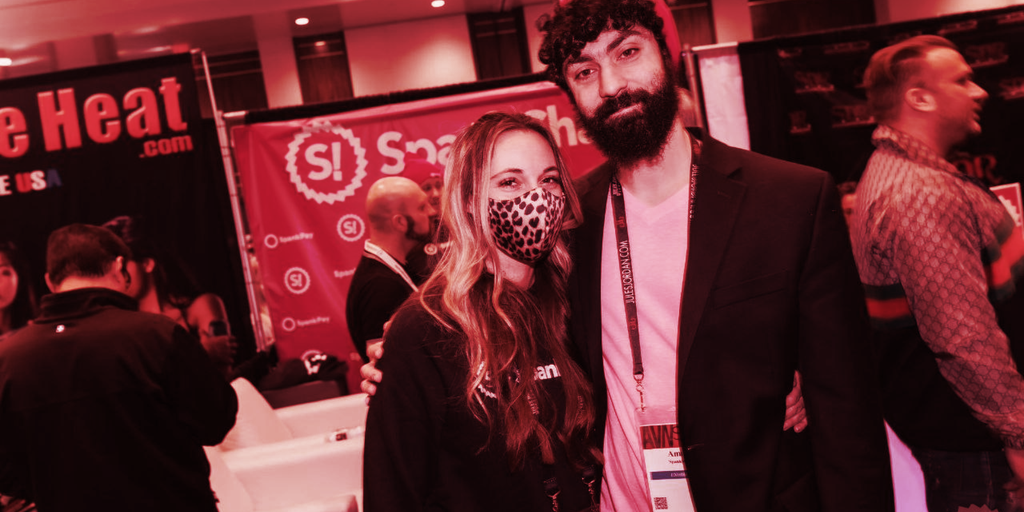 The adult-themed SpankPay payment service announced Monday that it would shut down after its upstream payment processor, Wyre Payments, terminated its agreement with the company. Wyre cited "violations of any third-party payment processor or network rules," in February.
After a long and difficult consideration, we have decided to close down SpankPay, our crypto payment processor that we built as a safe haven for our community. Rest assured your money is safe and we'll get it to you as soon as possible.

— SpankPay (@SpankPay) March 20, 2023
SpankPay asserted that its contract was singled out.
"This was a targeted shutdown by Wyre because their new payment processor, Checkout.com, doesn't work with adult businesses," the company tweeted. "This came as a shock, seeing as our relationship with Wyre had been supportive and respectful up until this point."
Spankchain, an adult industry blockchain, launched SpankPay in August 2019 "as a safe haven for our community," allowing fans to pay for adult content instantly and discreetly using Bitcoin, Ethereum, Litecoin, and Monero. The service later expanded to include other coins.
SpankPay has faced an uphill battle to find other service provider options to provide financial services to a business catering to the adult industry.
"We have been looking for options since we got that letter," SpankPay advisor Allie Knox told Decrypt in an interview. "We looked for other payment processors, and no one wants to take us, or if they want to take us, their fees are insanely high."
Knox says that while it is no longer feasible to run SpankPay, the team will shift focus to its other products and, more importantly, focus on changing the legislative problems that cause this issue.
"We can build the tech, but it's still a political issue," Knox said. "It's not solving these social issues, these political issues that are still happening. So we're gonna go to the root."
The push for this legislative change began in December as Knox joined Spankchain founder Ameen Soleimani and a group of delegates from the Free Speech Coalition in Washington, D.C., to meet with Democrat and Republican lawmakers about the discrimination the industry faces.
"We're going to [provide] more education and teach sex workers how to use crypto—we haven't turned our backs on crypto at all," Knox said. "We just need this shit to get fixed."
The adult industry has a long history of conflict with the traditional financial system, which forces many—from individual content creators like Knox to entire platforms like Pornhub—to turn to cryptocurrency.
In December 2020, the adult website Pornhub began accepting cryptocurrency after Visa and Mastercard blocked customers from using their credit cards to pay for its premium service. The decision came down after the Canada-based company was the focus of a scathing article by the New York Times that pointed out the presence of child pornography and sexual assault on the site. Pornhub has since made significant policy changes to clamp down on these videos.
"Operating SpankPay in a hostile banking environment has always been challenging," SpankPay tweeted. "But the escalating attacks have become untenable for our small team and the niche market we serve."
In the tweet thread announcing the closure, SpankPay said it is working on getting users' money to them as soon as possible, and encouraged users to create crypto wallets and "explore personal financial sovereignty."
"With SpankPay being discriminated against due to the nature of our business, we're as motivated as ever to end these extra-legal censorship practices enforced by financial institutions. Thank you for being part of our community. The fight goes on."
Stay on top of crypto news, get daily updates in your inbox.
Sourced from decrypt.co.

Written by Jason Nelson on 2023-03-21 02:38:51.