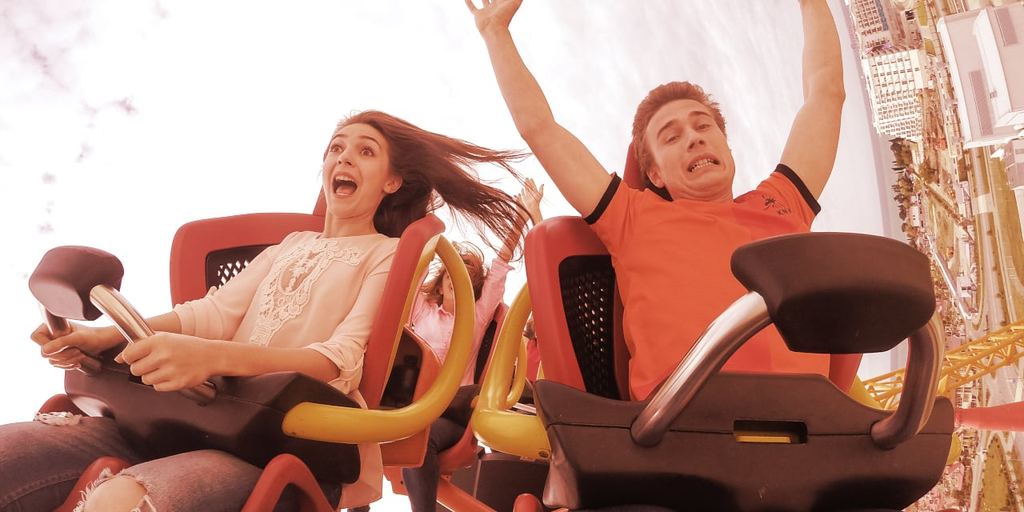 Meme coins and tokens are famously volatile, surging and falling based on things like social media sentiment—as seen in many past occasions with Elon Musk and Dogecoin. Now BONK, a Solana-based, dog-themed token, is experiencing that same kind of turbulent momentum, falling by over half today after ascending to an all-time high price overnight.
BONK has surged over the past week, fueled by Solana developers and aficionados that are embracing the jokey vibe and memey nature after months of declining value for SOL and dour vibes around the ecosystem. On Wednesday and into early Thursday, the token more than tripled in price, peaking at $0.00000487 per data from CoinGecko.
But Wednesday's rise has given way to a sharp Thursday fall, with the token dipping as low as $0.00000223 this morning—a 54% drop in less than 11 hours.
It recalls the vast swings seen by other meme coins in the past, such as the Ethereum-based Shiba Inu (SHIB), Dogecoin, and shorter-lived phenomena like Floki Inu (FLOKI). All of them are inspired in part by the Shiba Inu dog from the classic "doge" meme, which has been embraced by the crypto world.
However, BONK is already rebounding, popping back up to $0.00000315 as of this writing. And even with the sizable drop, BONK is vastly outperforming all major cryptocurrencies this week. The token is up more than 3,300% over the last week, and still retains a 42% gain over the past 24 hours. Bitcoin, by comparison, is up just 2% this week.
The biggest beneficiaries are developers and creators that are building on Solana, as well as collectors of some popular NFT projects on the platform. BONK was launched last month and half of the 100 trillion token supply was airdropped for free to the community, including builders and collectors.
For example, some Solana app builders who joined LamportDAO—a hub for developers—each received 5 billion BONK on December 25. It was valued at less than $1,000 worth of the token on that date. But at the peak price last night, that stash would have been worth almost $122,000.
Free crypto money may have fueled the initial momentum around BONK, but traders betting on a "degen" meme coin play undoubtedly helped to push its price to the recent peak. CoinGecko showed surging trading volume for BONK last night at a significant multiple of previous levels, with 24-hour volume peaking around $230 million overnight.
Momentum around BONK is also fueling a price surge for Solana itself, which fell to a nearly two-year low of $8.17 last week. Now SOL is trading for more than $13 again, per CoinGecko, up 34% on the week.
Solana (SOL) is still down 95% from its own peak of $260 in November 2021, and the coin and ecosystem alike were especially hard hit by the impact of FTX's collapse in November. But as silly as it may seem, BONK is pumping fresh life into the Solana space at the start of 2023.
Stay on top of crypto news, get daily updates in your inbox.
Sourced from decrypt.co.

Written by Andrew Hayward on 2023-01-05 19:08:55.