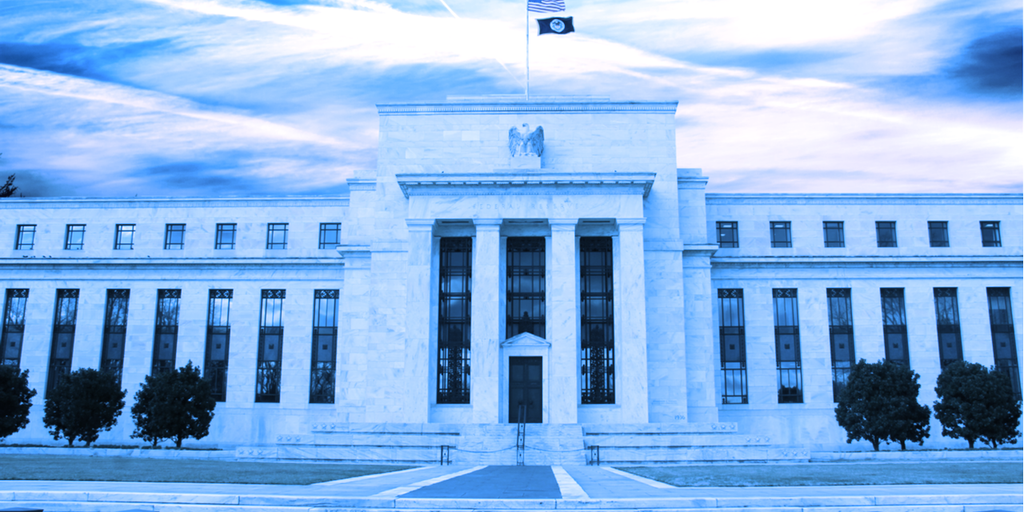 Continuing its increased scrutiny of the cryptocurrency industry, the U.S. Federal Reserve released a new statement on Thursday reminding banks of the risks inherent in dealing in cryptocurrency and related assets.
"Certain sources of funding from crypto-asset-related entities may pose heightened liquidity risks to banking organizations due to the unpredictability of the scale and timing of deposit inflows and outflows," the statement said.
Agencies joining the Federal Reserve in its bank crypto warning are the Federal Deposit Insurance Corporation (FDIC) and the Office of the Comptroller of the Currency (OCC).
The Federal Reserve highlighted the cryptocurrency market's volatility, the risk of bank runs and—as in the case of Terra USD (UST), stablecoins de-pegging from the dollar or "dislocation"—periods of stress and customer panic due to market events, media reports, and uncertainty.
"The stability of such deposits may be linked to demand for stablecoins, the confidence of stablecoin holders in the stablecoin arrangement, and the stablecoin issuer's reserve management practices," the agency wrote.
The group also advised banks to be on the lookout for crypto companies that inaccurately or misleadingly represent their deposit insurance status.
In July 2022, the FDIC opened an investigation into bankrupt crypto broker Voyager Digital's insurance claims. The agency accused the Toronto-based crypto firm of marketing all depositors covered by FDIC insurance through its partnership with Metropolitan Commercial Bank, Voyager's banking partner. But the FDIC said only Metropolitan Commercial Bank was insured, not Voyager.
On the other hand, the collective warning also seemed to stress that dealing in crypto doesn't require an entirely separate slate of controls than traditional finance.
"The statement reminds banking organizations to apply existing risk management principles—it does not create new risk management principles," the Fed wrote. "Banking organizations are neither prohibited nor discouraged from providing banking services to customers of any specific class or type, as permitted by law or regulation."
Last month, U.S. Senator Elizabeth Warren chastised banking regulators for not doing enough to protect consumers from crypto fraud, taking aim at "crypto-friendly" banks like Silvergate, who Warren accused of opening the banking system up to the greater risk of a "crypto collapse."
Stay on top of crypto news, get daily updates in your inbox.
Sourced from decrypt.co.

Written by Jason Nelson on 2023-02-23 20:58:09.