DefiLlama data shows that in the stETH market of Aave v2 if the price of stETH falls to $1563.928, 47,300 stETH (about $78 million) will be at risk of liquidation. The current price of stETH is $1650.

Source: DefiLlama
Bitcoin has been hovering around $26,000 for the last week as the market digested the SEC's legal action against crypto exchange giants Coinbase and Binance, as well as growing macroeconomic concern around interest rate signals from the United States Federal Reserve.
The significant reduction in price occurred just three hours after the Federal Reserve declared a stop in interest rate rises, capping off a fifteen-month program of rate increases to battle growing inflation.
Although the market nearly universally expected a rate freeze, the Federal Open Markets Committee statement hinted at future rate rises, which normally dampens investor enthusiasm for risk assets such as cryptocurrencies.
Ether fell over 4.8% to $1,646.8, posting an over 10% loss for the week. The decline in the price of ETH puts DeFi platforms like Aave or Lido at risk of liquidating stETH.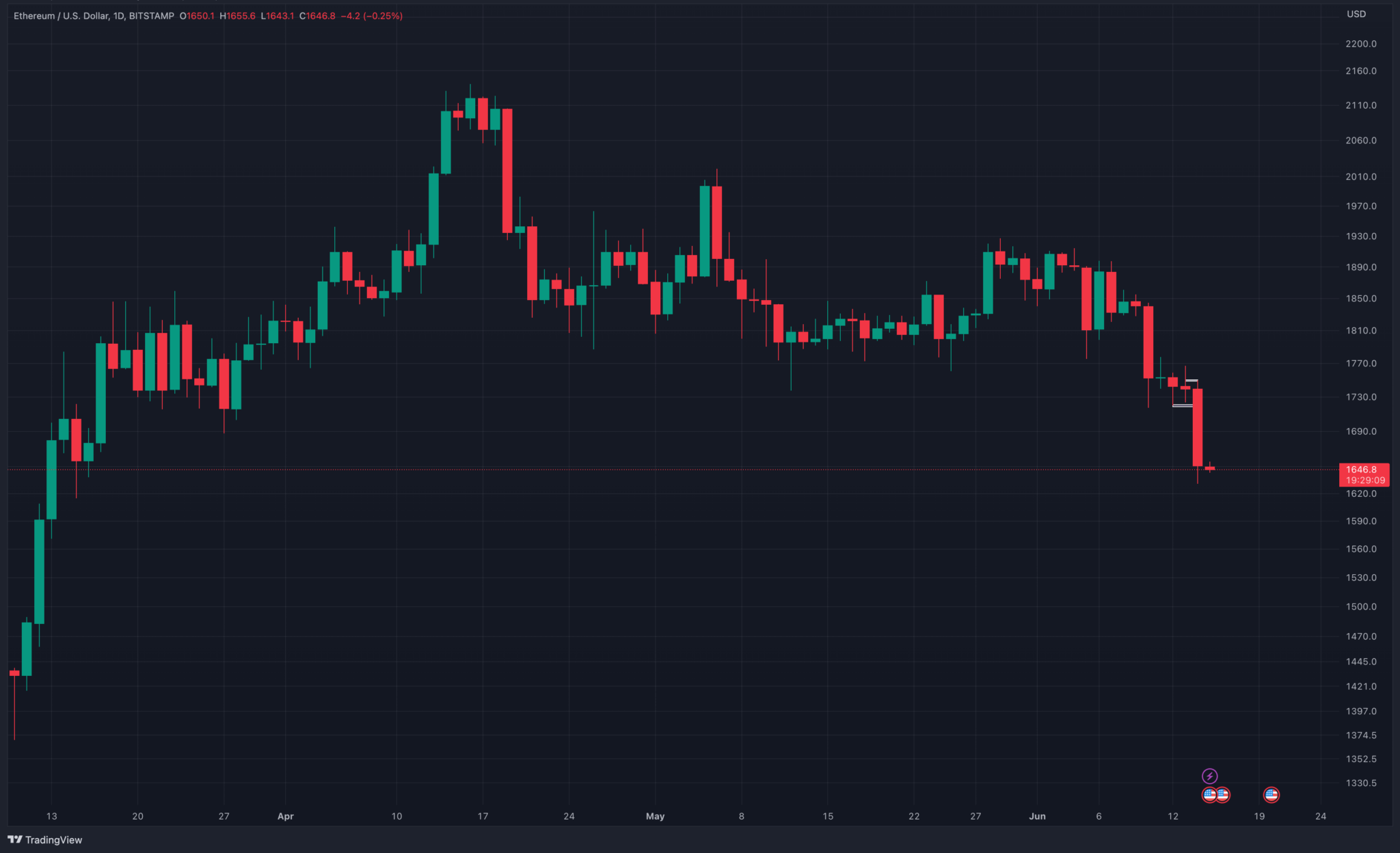 ETH price chart. Source: TradingView
After 10 straight raises to combat inflation, the United States Federal Reserve maintained interest rates constant on Wednesday, at 5% to 5.25%. Nevertheless, Fed Chair Jerome Powell suggested it may take years to keep inflation under control, dampening expectations for cuts later this year and boosting the prospect of higher interest rates in the future. As a result, Bitcoin and the market are in the red.
DISCLAIMER: The information on this website is provided as general market commentary and does not constitute investment advice. We encourage you to do your own research before investing.
Sourced from cryptonews.net.