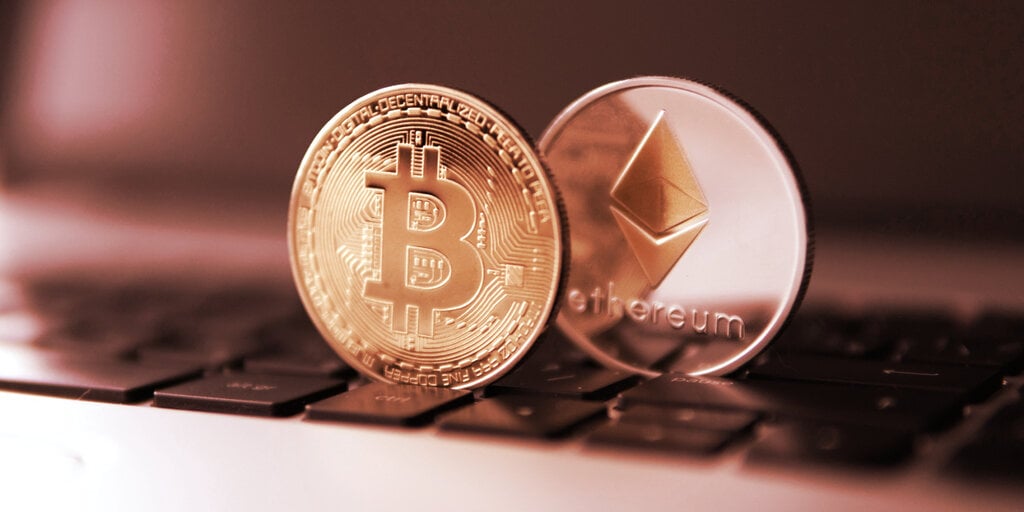 Chances for the famous "Uptober" meme to live up to its promise are suddenly alive again as crypto markets rebounded in the past 24 hours, with Bitcoin (BTC) and Ethereum (ETH)—the industry's two largest digital assets—leading the resurgence.
October has historically been positive for the leading cryptocurrency, with monthly gains recorded ten times out of the last 13 years, according to Bitcoin Monthly Return. Last year's October rally, for example, set a strong ground for Bitcoin to reach its highest-ever value above $69,000 in early November.
Fears spread among investors this year though, as Bitcoin has struggled between $19,000 and $20,000 for the better part of the month.
The leading cryptocurrency, however, surged 5% on Tuesday to reclaim the $20,000 mark for the first time since the beginning of October, with the rally continuing overnight to a current price of $20,659, or 7.2% over the day, per CoinGecko.
Ethereum's price movement is even more impressive as the second-largest cryptocurrency spiked as much as 14% over the span, trading around $1,536 at the time of this writing.
$979 million in short positions wiped out
Notably, the latest price action resulted in a whopping $1.13 billion liquidated across the markets over the last 24 hours, with more than 87% of that amount, or $979 million, being short positions, or bets against price rise, according to data from CoinGlass.
In crypto markets, liquidation refers to an event when an exchange forcefully closes positions due to a partial or total loss of the initial margin. This happens as a result of a trader not being able to fulfill the margin requirements for a leveraged position, which means they don't have sufficient funds to keep the trade open.
Of more than $1 billion liquidated over the past day, about $550 million were in Bitcoin, followed by $476 million in Ethereum, with the largest single liquidation order happening on the OKX exchange for a $3.05 million ETH-USDT swap.
Among the exchanges, FTX saw the highest volume of liquidations of $862 million, with almost 77% being in short positions.
Disclaimer
The views and opinions expressed by the author are for informational purposes only and do not constitute financial, investment, or other advice.
Stay on top of crypto news, get daily updates in your inbox.
Sourced from decrypt.co.

Written by Andrew Asmakov on 2022-10-26 11:15:22.