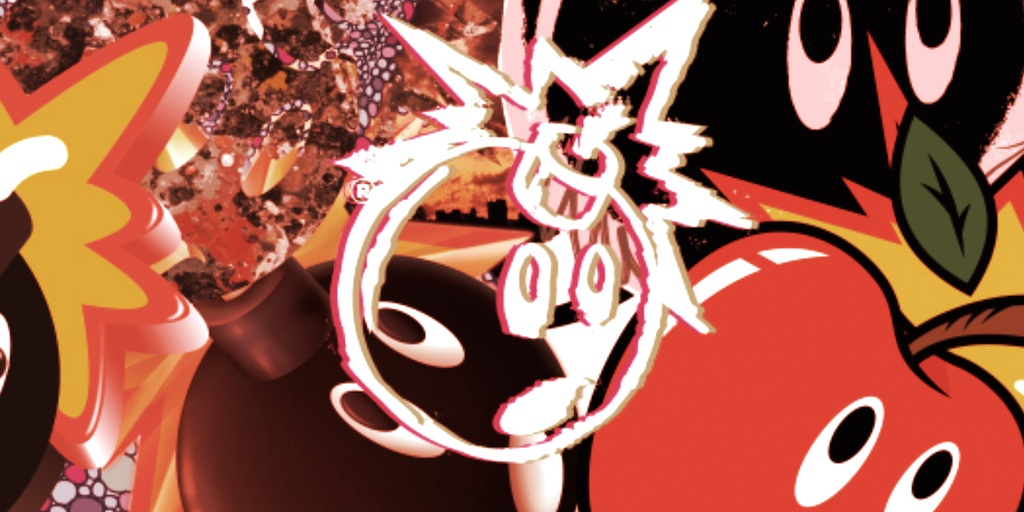 In brief
Streetwear brand The Hundreds has canceled a planned NFT drop on OpenSea due to the marketplace's stance on creator royalties.
OpenSea announced on Saturday that it is reevaluating royalties enforcement. Rival platforms are eating up market share after wavering on royalties.
Some of the NFT world's most prominent creators are speaking out in defense of royalties this week after OpenSea said it is considering changes to its enforcement—including potentially making them optional for traders. Now one brand has taken things a step further by canceling an Ethereum NFT drop planned on the platform this week.
Bobby "Bobby Hundreds" Kim tweeted on Tuesday night that his streetwear brand The Hundreds will not launch its Badam Bomb Squad on OpenSea this week as originally planned, due to the company's unclear communication around its creator royalties stance.
"We were waiting to see if OpenSea would take a stand to preserve creator royalties for existing collections, especially after they'd heard from the artists, founders, and NFT community," the brand's tweeted statement reads. "Unfortunately, that announcement has not arrived in time."
Many NFT creators set a secondary sale royalty on their work—typically a 5% to 10% fee paid by the reseller. OpenSea and other prominent marketplaces previously honored the royalty setting specified by creators, however upstart rivals have recently clawed away market share by rejecting royalties, prompting more established platforms to also make changes.
The Hundreds planned to launch the new NFT collection on Thursday through OpenSea, but will instead mint the project through its own website "in the coming weeks." The brand wrote that the move was made "in solidarity with the individuals who built this culture and provide reason for marketplaces like OpenSea to exist in the first place."
Bobby Hundreds has been one of the most outspoken Web3 creators to push back on OpenSea since the marketplace announced its changing stance on creator royalties on Saturday. The Hundreds' move to cancel its planned drop is a more pointed rebuttal of what many creators see as OpenSea's rejection of Web3 norms regarding ongoing participation in secondary markets.
"We hope that this statement adds pressure to all of the marketplaces to uphold the Web3 ethos," the statement reads. "But most of all, may it be a reminder to them, to you, and the world that the artists are always in control."
The Hundreds—which Kim co-founded with Ben "Ben Hundreds" Shenassafar in 2003—launched its first Ethereum NFT collection, Adam Bomb Squad, in 2021. The collection has generated over $73 million worth of secondary trades to date, per data from CryptoSlam.
Bored Ape Yacht Club creator Yuga Labs and pseudonymous Deadfellaz co-founder Betty are among those who have also publicly criticized OpenSea's recent shift around creator royalties.
OpenSea has not yet said that it will make royalty payments optional on its platform. The marketplace said on Saturday that it is considering various options ahead of a self-imposed deadline of December 8—options that include making royalties optional, only enforcing royalties on "some subsets" of collections, and/or utilizing new on-chain enforcement options.
What happens with existing NFT collections on OpenSea remains unclear. For newly-launched projects, however, the marketplace has launched an optional royalties enforcement tool that lets creators blacklist rival marketplaces that do not honor royalties, which critics have decried as a monopolistic and anti-competitive approach.
Stay on top of crypto news, get daily updates in your inbox.
Sourced from decrypt.co.

Written by Andrew Hayward on 2022-11-09 20:15:15.