Bitcoin, the flagship cryptocurrency, experienced a significant spike in value, reaching an intraday high of $28,883 on the Bitstamp exchange on May 10.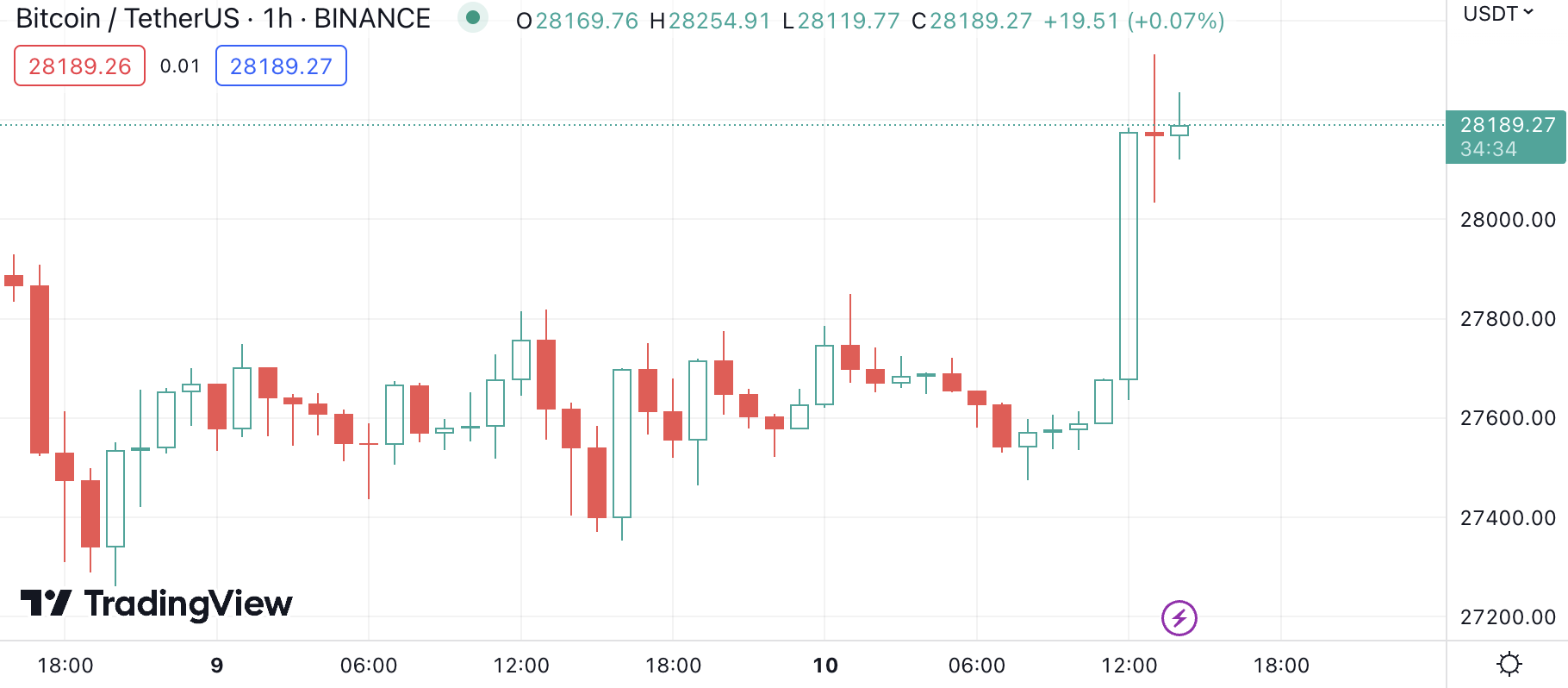 The cryptocurrency has since relinquished some of its gains, now trading at $28,164, but still representing an increase of 1.94% on the day.
This uptick coincides with the Nasdaq index, with the Nasdaq index, which scaled its highest peak since August 2022, registering a climb of 1.0%.
The recent rise in Bitcoin's value seems to be linked to the latest U.S. inflation figures, which, according to The New York Times, rose by 4.9% in the year through April.
This increase signifies a tenth straight month of declines in inflation, suggesting a possible moderation in the rate of inflation.
This moderation in inflation could offer the Federal Reserve a moment of respite, a chance to pause its schedule of interest rate hikes. This potential halt in rate increases is widely seen as a favorable development for risk assets, Bitcoin included.
As reported by U.Today, Bitcoin had previously lost its footing when the Federal Reserve opted for another rate hike earlier this month, causing Bitcoin's value to dip. This shift in the monetary landscape placed the digital currency on unstable ground.
The Federal Open Market Committee (FOMC) will adjust its monetary policy based on the most recent economic data, possibly providing further tailwinds for Bitcoin and other cryptocurrencies.
Sourced from u.today.

Written by Alex Dovbnya on 2031-10-21 09:38:07.