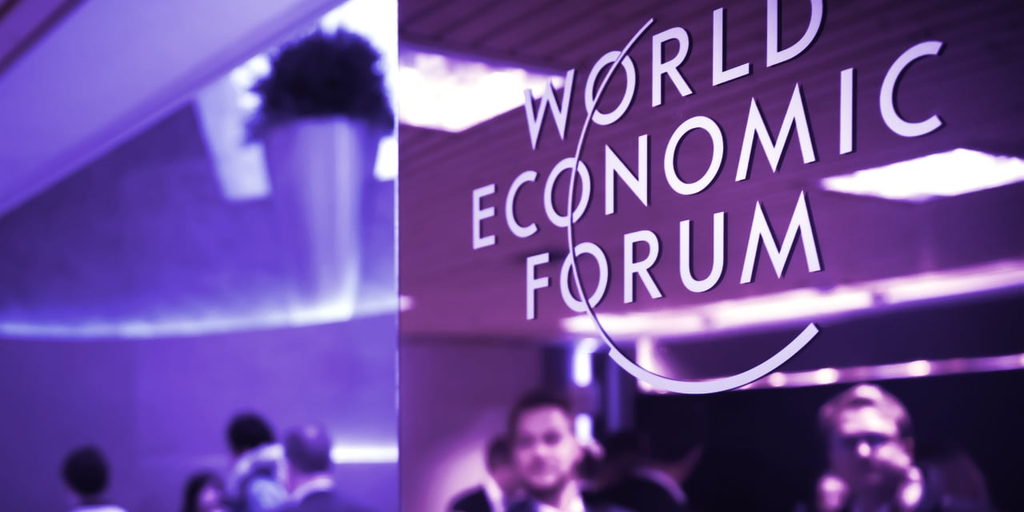 The World Economic Forum's annual Global Risks Report flagged the bursting of "asset bubbles" including cryptocurrency as one of the top risks likely to affect countries as a "polycrisis" looms.
The report included the results of the 2022 Executive Opinion Survey (EOS), in which the WEF asked a group of 12,000 respondents to rank a list of 35 different risks that they see as posing "the biggest threat" to their respective countries in the next two years.
"Asset bubble burst," which includes cryptocurrency, stocks, energy, and housing, was identified in the top five risks in 12 out of the 121 countries surveyed—most notably in China, South Korea, Canada, and the United Kingdom.
Asset bubbles and the "polycrisis"
Released ahead of the WEF's annual meeting in Davos, Switzerland, the report argues that connections between emerging risks could evolve into a "polycrisis" centered around natural resource shortages by the end of the decade. It highlights emerging risks across five categories—economic, environmental, geopolitical, societal and technological—including geoeconomic confrontation and cybercrime.
Other risks flagged by the report include "stubborn inflationary pressures over the next two years," liquidity shocks, and stagflation that could coincide with "historically high levels of public debt."
The metaverse and privacy
The report goes on to suggest that the emergence of the metaverse and its related technology could exacerbate a future in which our privacy is further commercialized. 
In the report's "Tomorrow's Catastrophes" chapter, the authors warn that the metaverse poses a significant threat to user privacy. As data collection and technology become more advanced, argued the report, individuals are at risk of being targeted and monitored by both the public and private sectors on an unprecedented scale. 
"This pattern will only be enhanced by the metaverse, which could collect and track even more sensitive data, including facial expressions, gait, vital signs, brainwave patterns and vocal inflections," the report read
The WEF's shifting tone on crypto
While this year's Global Risks Report turns a wary eye on crypto and the metaverse, the World Economic Forum hasn't always been so negative about the technology behind them.
In 2020, for example, the WEF spearheaded a "blockchain bill of rights" and developed its own vision for how decentralized technology should be built and maintained based on its Presidio Principles. 
While the nature and scope of the Global Risks Report inevitably look at emerging trends and technology from a more worrisome perspective, it also seems evident that the WEF's outlook on the future of blockchain technologies is not as rosy as it once was.
Still, the report holds out some hope; in its "Tomorrow's Catastrophes" chapter, it notes that economic risks including an asset bubble burst are "perceived to fall slightly in expected severity over the 10-year time frame."
Stay on top of crypto news, get daily updates in your inbox.
Sourced from decrypt.co.

Written by Max Koopsen on 2023-01-12 12:10:45.