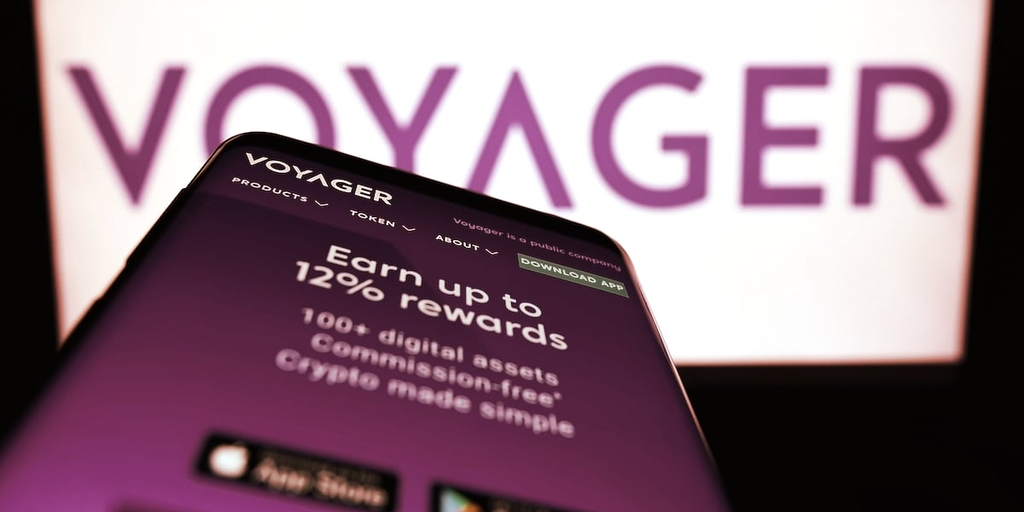 On-chain data points to massive liquidations from the bankrupt crypto exchange Voyager.
On March 9, the exchange reportedly liquidated $56 million in Ethereum (ETH), Voyager Token (VGT), Shiba Inu (SHIB), and Chainlink (LINK).
According to on-chain analytics firm Arkham Intelligence, Voyager has sold crypto assets worth $358.5 million in the last six weeks, selling their ERC-20 assets on Binance.US, Coinbase, and direct over-the-counter trades with market maker Wintermute.
Since January, Voyager's USDC balance has increased to $460 million. USDC is a dollar-pegged stablecoin.
The firm's crypto liquidations accelerated significantly in March, with over $138 million moved since the month's start, compared to a combined $221 million in January and February.
The defunct exchange's wallets still have around $271.5 million in crypto assets poised for liquidation. Analytics portal, LookonChain, confirmed Arkham's data showing a similar value left in its Ethereum wallets.
Alongside Voyager's liquidation, it would appear that regulators are working hard to slow the process.
Binance.US acquisition hits hurdle
The U.S. Department of Justice (DOJ) challenged a New York court order which allowed Binance.US to acquire the bankrupt crypto exchange Voyager Digital's assets. The appeal came one day after Judge Michael Wiles ruled in favor of the Voyager-Binance deal against the Securities Exchange Commission's (SEC) opposition.
Voyager filed for bankruptcy last summer along with a host of other crypto firms. Prior to its collapse, FTX won the initial bid to buy the defunct firm's assets.
Following the exchange's collapse, Voyager's attorneys said at a hearing that there would "be no transaction with FTX, I think that is quite obvious."
In December last year, Binance.US emerged as the ultimate winner of the bid.
Stay on top of crypto news, get daily updates in your inbox.
Sourced from decrypt.co.

Written by Nivesh Rustgi on 2023-03-10 11:36:30.