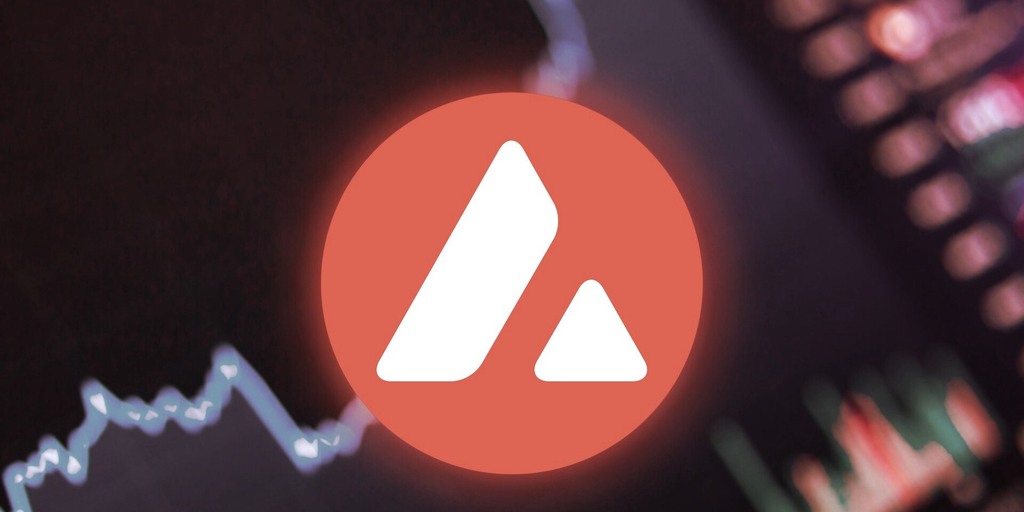 If any of Shopify's millions of merchants wants to sell NFTs, they don't need to point customers to a dedicated marketplace like OpenSea or Magic Eden. Instead, they can mint and list NFTs through their existing storefront through one of Shopify's blockchain apps. Thanks to Venly, those NFTs can now be minted on Avalanche.
Venly, a blockchain tech startup, announced the expansion of Avalanche support today through its Shopify NFT minting app. The layer-1 blockchain platform, which is billed as a faster and cheaper alternative to top NFT platform Ethereum, was previously only accessible to select Shopify users but is now offered to any merchant on the platform.
Shopify is a major ecommerce platform that powers online storefronts for millions of sellers around the world, the company claims. CEO Tobi Lütke is a Web3 advocate who also serves on the board of directors at crypto exchange Coinbase.
Buyers won't need to have an existing Avalanche wallet to purchase an NFT, according to Venly, nor do they need to handle cryptocurrency. Instead, they can pay with fiat money (such as with a credit card) and then will receive a link to a newly-created Avalanche wallet with the freshly minted NFT inside, which they can then transfer elsewhere if they please.
Venly, which was founded in 2018 and also offers blockchain wallet solutions, is one of several blockchain app partners integrated within the Shopify ecosystem. Other partners have provided tools for users to mint NFTs on blockchain platforms like Ethereum and Flow in the past.
Tim Dierckxsens, co-founder and CEO of Venly, told Decrypt that it first offered NFT minting tools to brands and artists on Shopify, but that it saw growing demand for a simple, no-code tool that any seller could use to create NFTs. He said that Shopify asked Venly to develop an app for its merchants to enable streamlined NFT sales to mainstream users.
"I believe it's one of the biggest evolutions [for NFTs] where this can be taken to a mass market," Dierckxsens told Decrypt, "and you don't need to understand the necessity of crypto to make the purchase."
Shopify merchants can sell NFT collectibles through Venly, as well as offer NFT token-gated experiences, or tie NFTs to physical products for authentication, along with other potential use cases. Dierckxsens also believes that there's significant potential for creators and artists to sell NFTs through social media channels that can integrate or point to Shopify stores.
"Our growing blockchain ecosystem demonstrates our commitment to supporting merchants as they sell NFTs directly through their storefronts, helping to further grow participation in Web3 and expand what's possible in commerce," said Shopify Blockchain Ecosystem Lead Christina Lomazzo in a release.
Venly first launched its Shopify NFT minting tool on Polygon, the Ethereum scaling network, in late 2021. Avalanche is the second network to be supported, and Dierckxsens said that Venly is planning to add support for NFTs minted through Hedera and Ethereum scaling network Immutable X in the future.
Focusing on layer-1 platforms and Ethereum layer-2 networks with low gas fees for customers is intentional, he told Decrypt. Ethereum mainnet gas fees can vary widely and be costly, even if they don't appear to swing as violently as they did during the initial NFT buying frenzy of 2021.
"You cannot sell a mass market item and expect end users to pay around $20 to $100 in transaction fees," Dierckxsens said.
Although NFT trading volume on the platform is relatively low—about $1.2 million worth in December, per data from CryptoSlam—Avalanche has seen growing NFT adoption over the last year. Top NFT marketplace OpenSea added support for Avalanche NFTs in October amid the growth of Web3 gaming on the platform over the course of 2022.
Stay on top of crypto news, get daily updates in your inbox.
Sourced from decrypt.co.

Written by Andrew Hayward on 2023-01-05 15:59:02.