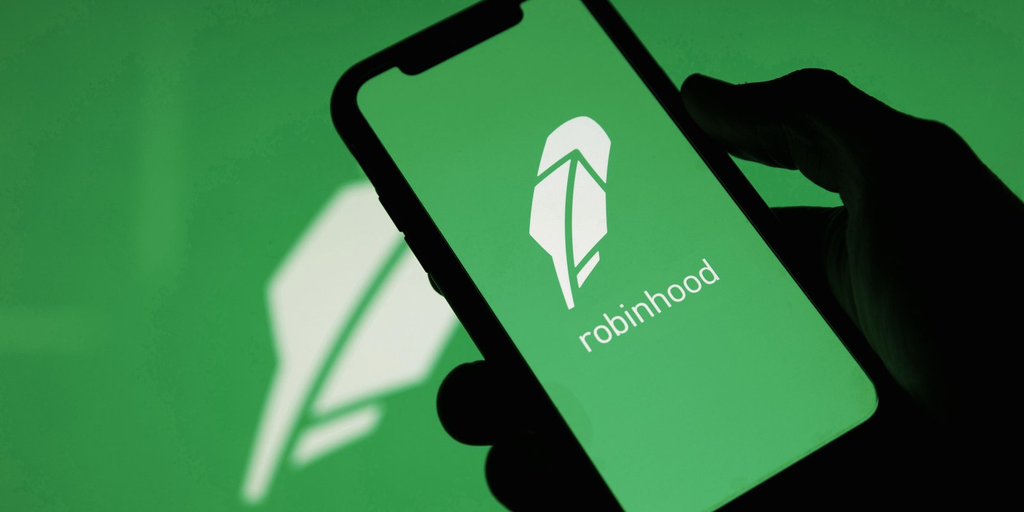 The U.S. Justice Department said in a Delaware bankruptcy court hearing that it had taken custody of $450 million in Robinhood shares from FTX.
In May 2022, then-CEO Sam Bankman-Fried and FTX cofounder Gary Wang formed a holding company called Emergent to purchase shares in the publicly traded Robinhood platform. In an affidavit filed in December, Bankman-Fried and Wang said they used funds taken in loans totaling $546 million from Alameda Research to buy the shares.
A lawyer for FTX noted in the hearing that the owner of the shares was unclear. A likely claimant to the shares—besides FTX creditors—includes BlockFi. BlockFi says the shares were promised to it by Bankman-Fried and the now-bankrupt company has sued to obtain the pledged shares.
"The seizures that have taken place were ordered by the court in connection with the criminal actions in the Southern District of New York with respect to Mr. Bankman, Miss Ellison and Mr. Wang," FTX lawyer James Bromley said on Wednesday. "The things that are being seized have to do with the Robinhood stock."
Bromley cited ongoing litigation surrounding the collapse of FTX and subsequent chapter 11 bankruptcy of BlockFi in November 2022, as well as proceedings taking place in Antigua and Barbuda regarding the Robinhood shares.
"We are obviously reserving our rights with respect to the debtors and expect that the other parties are as well, but just wanted to make sure that it was clear that the Robinhood shares that were being seized were being seized from accounts that are not currently under the control of the debtors," Bromley said.
In the hearing, the Justice Department said it would file a notice of seizure that will lay out all of the agency's assets that were taken from FTX.
"And for the court's benefit, we will file a notice of seizure so that the court is aware and has something in the docket that shows what's actually been seized by the U.S. government," said U.S. Attorney Seth Shapiro. "So that if we don't end up resolving it there, it'll be clear for purposes of litigation what is actually in the government's possession."
The next court hearing is scheduled for January 20, 2023, with the presiding judge blocking out the entire day's calendar to focus on FTX, the Robinhood shares, and any additional developments.
Bankman-Fried, Wang, and former CEO of Alameda Research Caroline Ellison are facing a litany of charges, including bank and wire fraud, money laundering, and conspiracy.
If found guilty on all charges, the trio could spend the rest of their lives in federal prison.
Stay on top of crypto news, get daily updates in your inbox.
Sourced from decrypt.co.

Written by Jason Nelson on 2023-01-04 23:19:57.