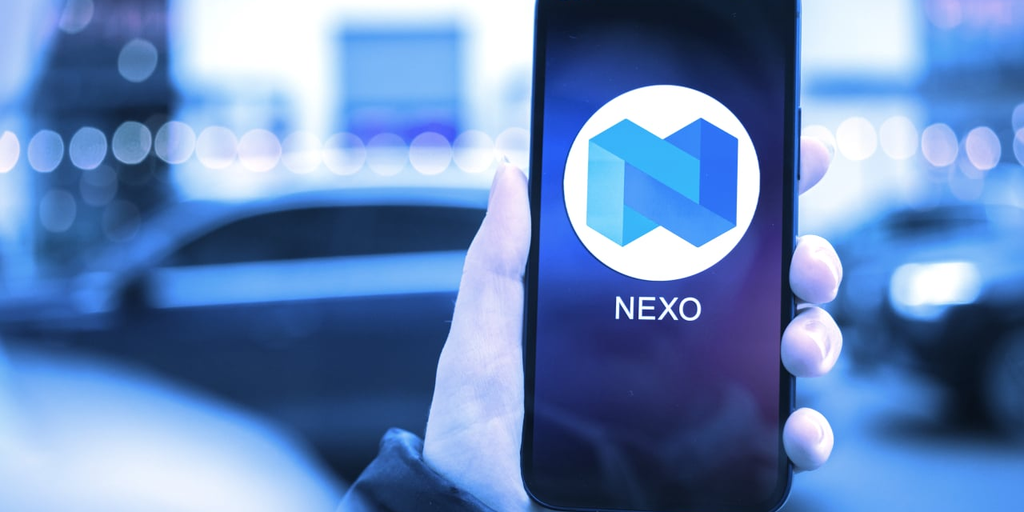 Funds are flowing out of crypto lender Nexo following news that prosecutors in Bulgaria are investigating the company for fraud, according to blockchain analytics firms.
Nexo is a British digital asset platform that loans out client funds and uses the proceeds to pay interest. (Disclosure: Nexo is one of Decrypt's 22 investors.)
Earlier today, the company said it was cooperating with the relevant authorities and regulators after news broke that Bulgarian prosecutors raided its Sofia offices as part of a financial crimes investigation. 
"There are authorities at one of Nexo's offices in Bulgaria, which is as you know the most corrupt country in the EU," Nexo co-founder Antoni Trenchev told Decrypt via email earlier today. "They are making AML and tax-related inquiries about a Bulgarian entity of the group that is not customer-facing but only has back-office functions—payroll, customer support, and compliance."
Now, funds are flowing out of the platform, according to blockchain analysts. Blockchain intelligence firm Arkham tweeted that hundreds of thousands of dollars had flowed out of the platform in 24 hours. Nexo, however, says the outflows are not out of the ordinary. "We do not register abnormal activity in regards to withdrawals. It's all business as usual," a Nexo representative told Decrypt.
Cielo Finance, which tracks on-chain data, also posted evidence on Twitter that large transactions of over $100,000 in stablecoins were being withdrawn. 
Cielo then confirmed to Decrypt that it had "noticed a flood of customer stablecoin withdrawals as well as the Nexo treasury wallet moving around WETH (Wrapped Ethereum), BNB (Binance Coin) and stables on Polygon and BNB chain."
Last month, Nexo said it would gradually phase out U.S. products and services over the coming months due to hitting a "dead end" with regulators. 
The platform is not the only crypto lender to be hit with withdrawals. Celsius, one of the biggest platforms in the lending space, collapsed spectacularly after pausing withdrawals due to "extreme market conditions" back in June. The company then went bankrupt, and now New York's attorney general is suing ex-Celsius boss Alex Mashinsky for defrauding investors.
While BlockFi, another lending company, also halted withdrawals in November. It went bust shortly after. 
Exchanges have also experienced a rush of withdrawals recently: just last week, tens of millions of dollars in crypto left Singapore-based Huobi. Its majority shareholder and crypto mogul Justin Sun then rushed to put liquidity back into the platform. 
And in December, customers pulled out over $3.6 billion in one week from the world's biggest crypto exchange, Binance. 
Confidence in crypto platforms has been shattered following the collapse of the once giant FTX—a digital asset exchange which exploded in November—and the failure of blockchain project Terra. 
FTX was allegedly criminally mismanaged and commingled customer funds so it could make risky bets through its sister company, Alameda Research. Its disgraced CEO Sam Bankman-Fried (who founded Alameda Research) has pleaded not guilty to eight criminal charges. 
The collapse of FTX and Terra has led to contagion—when a financial crisis spreads to other companies—in the digital asset market, and the effects of that contagion continue to be felt throughout the industry. 
Editor's note: This article was updated after publication to include comments from Nexo.
Stay on top of crypto news, get daily updates in your inbox.
Sourced from decrypt.co.

Written by Mathew Di Salvo on 2023-01-12 20:08:37.