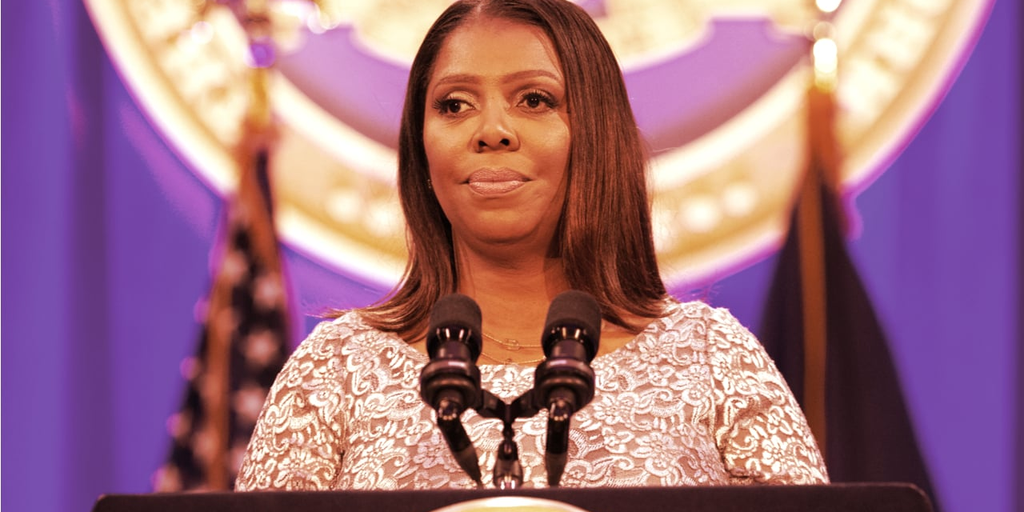 The New York Attorney General's office today filed a lawsuit against cryptocurrency exchange KuCoin for allegedly violating securities and commodities laws in the state.
In the complaint, Attorney General Letitia James makes the startling claim that not only are Terra (LUNA) and TerraUSD (UST) securities, as previously alleged by the United States Securities and Exchange Commission, but also Ethereum (ETH), the second-largest cryptocurrency by market capitalization.
"This action is one of the first times a regulator is claiming in court that ETH, one of the largest cryptocurrencies available, is a security," today's announcement read. "The petition argues that ETH, just like LUNA and UST, is a speculative asset that relies on the efforts of third-party developers in order to provide profit to the holders of ETH."
The NYAG's lawsuit targets KuCoin for allegedly "falsely representing itself as an exchange" when really it is a "securities and commodities broker-dealer." The Seychelles-based exchange ranks fifth on CoinGecko's list of crypto exchanges based on "trust score" and 17th in the world based on 24-hour trading volume.
KuCoin allows users to buy and sell cryptocurrencies like Bitcoin and Ethereum from virtually anywhere in the world, including the United States. The company once touted itself as "the most advanced and secure cryptocurrency exchange," before suffering a $150 million hack in 2020.
Attorney General Letitia James's move is the latest in a tough crackdown by U.S. authorities on the crypto industry. 
The U.S. Securities and Exchange Commission has ramped up enforcement actions of late, and politicians and lawyers have turned up the anti-crypto rhetoric following the dramatic collapse of the once-dominant FTX crypto exchange and the arrest of its founder Sam Bankman-Fried.
Just last month, the regulator fined popular American exchange Kraken $30 million for violating securities laws and hit crypto broker Genesis and Winklevoss-founded Gemini with enforcement actions.
The state of New York, which has some of the strictest laws in the country regarding crypto, last month filed a lawsuit against crypto exchange CoinEx for also failing to register itself as a securities and commodities broker-dealer. 
This story is developing and will be updated.
Stay on top of crypto news, get daily updates in your inbox.
Sourced from decrypt.co.

Written by Guillermo Jimenez,Mathew Di Salvo on 2023-03-09 20:56:34.