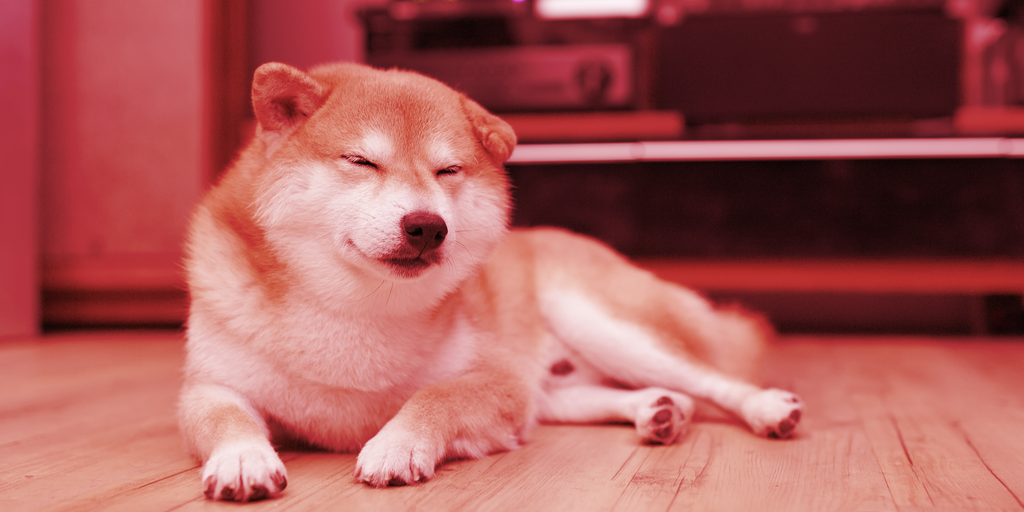 The price of Dogecoin (DOGE) is down another 1.7% over the day and almost 10% on the week, dropping to a two-month low of $0.073, according to data from CoinGecko.
The world's largest meme coin last traded at these levels on January 8 amid the resurging crypto market, which eventually took DOGE to $0.098 at the beginning of February.
Since then, it has been mostly pain for the asset, except for a short period in mid-February when DOGE surged more than 10%—from $0.080 to above $0.090—in the course of four days on the back of Tesla CEO Elon Musk joking he was talking to Rupert Murdoch about Dogecoin at the Super Bowl.
Musk later posted a picture of a Shiba Inu dog—the original mascot of the Dogecoin community—posing at a desk at the Twitter headquarters.
Musk has been one of the more vocal supporters of Dogecoin, often influencing its price with his tweets in the past. His February Dogecoin posts had only a brief bullish impact on the coin as it slipped further down.
Adding to the overall negative sentiment, Musk last Friday stunned his followers saying he is now turning his attention to artificial intelligence.
"I used to be in crypto, but now I got interested in AI," tweeted the billionaire, instantly crashing the price of Dogecoin.
"I used to be in crypto, but now I got interested in AI"

— Elon Musk (@elonmusk) March 3, 2023
In a separate development of events, Morgan Creek Capital Management chief investment officer Mark Yusko launched a stinging attack on Dogecoin, saying that meme coins don't have any value.
"The speculative nonsense like Dogecoin, why does it even exist? I mean my mind hurts. And I said the bear market would be over when DOGE is zero, and I want to stand by that but I can't because stupid people are going to be stupid," Yusko ranted during a YouTube show with crypto analyst Scott Melker.
Despite the latest slump, Dogecoin today managed to flip Polygon (MATIC) in rankings, becoming the ninth-largest cryptocurrency by market capitalization.
Polygon is down 12% over the past seven days and has a market cap of $10.2 billion, while Dogecoin's network is currently valued at $10.3 billion.
Disclaimer
The views and opinions expressed by the author are for informational purposes only and do not constitute financial, investment, or other advice.
Stay on top of crypto news, get daily updates in your inbox.
Sourced from decrypt.co.

Written by Andrew Asmakov on 2023-03-06 14:44:47.