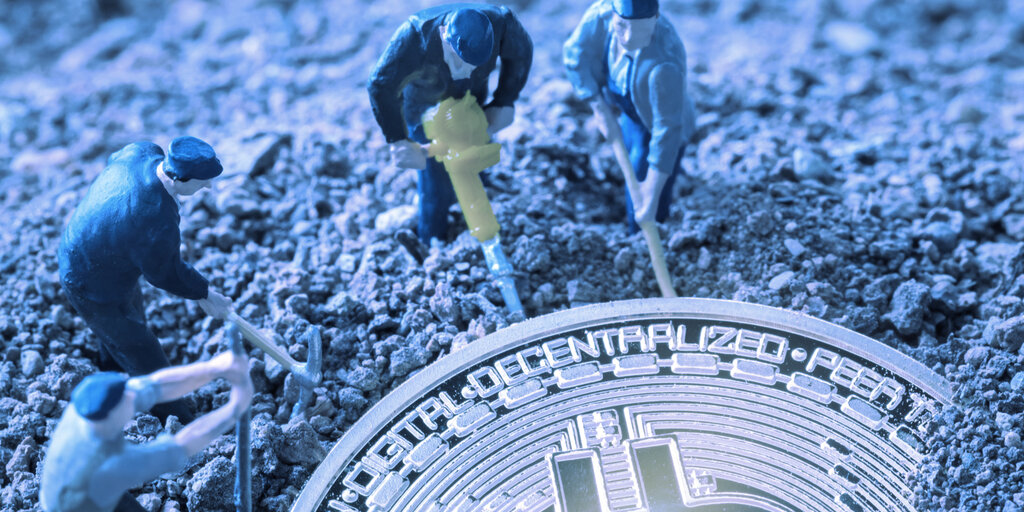 Compute North, the bankrupt operator of crypto-mining data centers, has sold some of its assets to green Bitcoin mining business Crusoe Energy.
The sale of its container assets will generate just under $1.55 million for the Minnesota-based company, according to documents filed to bankruptcy court in the Southern District of Texas.
The sale represents just a small part of the $100 million to $500 million that Compute North estimated it could generate from its assets when it filed for chapter 11 bankruptcy in September.
The company is continuing to operate while it works out how to repay roughly 200 creditors.
Starting out as a crypto mining business in 2017, Compute North later pivoted to hosting services for other miners. 
But like others in the mining sector, it had to contend with high energy costs, the crypto market's stubborn slump this year, and regulatory delays to opening its new facility in Texas. 
What is Crusoe Energy?
Crusoe Energy is a Colorado-based company that uses gas emissions to power crypto mining and other energy-intensive computing.
In April, it raised $505 million in a Series C financing led by climate tech venture capital firm G2 Venture Partners and with other backers, including Winklevoss Capital and Bain Capital Ventures.
Since then, it has been making acquisitions, buying up fellow Denver business Easter-Owens Electric, a manufacturer of modular data centers, in June, and last month snapping up the assets of its rival Great American Mining.
Crusoe uses excess gas that would otherwise be "flared," or burned off because it can't be easily moved or captured, to create electricity for mining rigs.
Stay on top of crypto news, get daily updates in your inbox.
Sourced from decrypt.co.

Written by Alys Key on 2022-11-17 10:44:00.