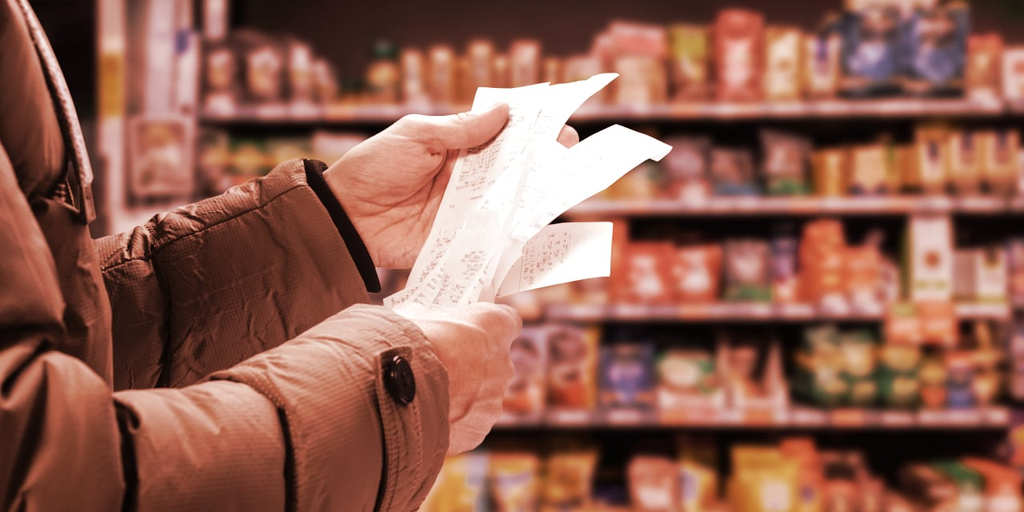 The price of wholesale goods and services fell more than expected in December, further evidence that a decades-high bout of inflation continues to subside amid a recent rebound in cryptocurrency prices. 
The Producer Price Index (PPI) for final demand fell 0.5% in December, the U.S. Bureau of Labor Statistics said Wednesday, beating analyst expectations of a 0.1% decrease. It was the largest decline on a monthly basis since April of 2020.
The index, which tracks price changes in what U.S.-based suppliers are charging businesses and other consumers, showed prices rose 6.2% in 2022, substantially lower than 10% in 2021. 
It was the sixth straight decline in the annual inflation rate captured by the PPI, and December's reading of 6.2% was well under the record-setting pace of 11.7% set in March of last year.
The report indicated the pace of supplier-level inflation continued to decelerate as well. After rising by 0.4% on a monthly basis in October and 0.2% in November, December's decline of 0.5% represented the first pullback in prices since August of last year. 
The largest contributor to the index's decline was gasoline prices, which fell 13.4% in December. Excluding more volatile food and energy prices, core PPI rose 0.1% in the month, which was in line with analyst expectations.
Cryptocurrency prices edged up following the report's release but toppled on the day around two hours after, as investors awaited an announcement from the Justice Department related to an international enforcement action centered on crypto. Bitcoin and Ethereum retreated over 2% to $20,700 and 3% to $1,500, respectively. Tokens such as Dogecoin, Polkadot, and Polygon fell more than 6%, according to data from CoinGecko.
However, many coins pared losses after the DOJ revealed it had arrested the Russian founder of cryptocurrency exchange Bitzlato for allegedly processing over $700 million worth of illicit funds.
Wednesday's report follows a favorable inflation reading released last week that indicated consumer-side inflation slowed in December as well, assuaging fears of aggressive interest rate hikes on behalf of the Federal Reserve.
The Consumer Price Index showed prices declined 0.1% in December, bringing annual inflation down to 6.5% from 7.1% in November. The annual rate of inflation for consumers peaked last year in June at 9.1%, the fastest pace in four decades.
To bring inflation under control, the Fed began raising interest rates considerably last year, cooling down the U.S. economy by making it more expensive for businesses and consumers to borrow.  After raising rates seven times, the Fed's benchmark interest rate soared from near zero to between 4.25% and 4.5% by the end of last year.
After delivering four consecutive interest rate hikes of 75 basis points, the Fed showed signs of letting up when it raised rates by half a percentage point in December at its most recent policy meeting.
Following the CPI report's release, analysts became more convinced the Fed will continue to deliver smaller interest rate hikes. The chance of the Fed delivering a rate hike of 25 basis points compared to 50 basis points point rose to 94% from 76% the day prior and has continued to remain high, according to the CME FedWatch tool.
Disclaimer
The views and opinions expressed by the author are for informational purposes only and do not constitute financial, investment, or other advice.
Stay on top of crypto news, get daily updates in your inbox.
Sourced from decrypt.co.

Written by André Beganski on 2023-01-18 18:37:00.